Last week was a bit of a blur! the weekend of the 14-17 was a total blast. The Tenor and I had an
actual
weekend off together, which is a rare occasion with one of us working a M-F, 9-5 job, and the other in retail (meaning, our days off together are rarer than
Legendary Birds
) it was a big deal. That weekend also included our Second Anniversary! I REALLY enjoyed the weekend.
We started off with a visit to the
North Park Farmer's Market
where we got lots of organic, FRESH (seriously, you can
actually
taste the difference!) food! One of my favorite discoveries was
Coastal Local Coffee
! They even remembered the Tenor and I this past week when we went again; the hubby doesn't "like" coffee, but he's enjoyed their's so far (
here is their Fb Page
)
NOM!!!
Friday and Saturday we spent walking
Lake Miramar
which is this perfect five mile reservoir (IDK we call it "Lake" it's just the nickname that stuck to it). There are 1/4 mile markers so that if you want to do only 3 miles, you can walk to 1.5 and walk back to your car! It's a GREAT exercise spot, and I really love it! There are bunnies, ducks, geese, and hawks all around. Also it overlooks much of the center of San Diego. On a clear day not only can you see the neighborhood of Mira Mesa, but, you can see all the way to Downtown and La Jolla and the coast (unfortunately the Marine Layer often prevents this view, but you can still see La Jolla).
It's one of my favorite places to exercise during cool weather.
For our anniversary we FINALLY saw The Lego Movie!!! It was (as I'm sure you've already heard) AWESOME! Everything was awesome!!! ;) We also got our "Cotton" gifts for each other as this anniversary called for it (we are trying to do the "traditional" gifts cause it's fun to do prompts, but still shop for each other individually for each other) from
Hot Topic
. I got some awesome
Maleficent socks
(I LOVE fun socks!!!) and Reggie got some pants for our Comic Con cosplay idea! It was kind of perfect actually, they had them in his size!
That went to our favorite restaurant
Muzita Abyssinian Bistro
which serves Ethiopian food (there are veggie and vegan options too)! That place is so good! We love it...a LOT! If I was rich, I'd eat there once a week! Saint Patrick's we went to Callahan's for Irish Nachos and Green Beer!
This week went by pretty fast. We got to visit a friend who is a chiropractor.
Oh.
My.
Glob!
If you haven't been to one, may I suggest getting an alignment once just to check it out(you know, like for you, not your car)? We went on Wednesday, and I was carrying a LOT of stress in my jaw (I clench my jaw from stress...soooo more often than I should) and our friend has what's called an "Activator" device (
this
) he used it on the sides of my jaw...I forgot what my jaw felt like pre-stress, but I
immediately
felt a difference! I also got an alignment and it was amazing!
Unfortunately This weekend I haven't been up to anything too geeky music or comic or book wise. But I'm trying to change that with the last few wee hours left on today!
OH! And some great news, I'm hoping to start some PT (physical training) with my sister's fiancee! I'm excited to spend time with the both of them, and, get to know my future brother in law even more!
Another exciting thing happening this week is, we will learn the sexes of my sister's twins this weekend!!! I'm so stoked! I've been calling them the "baby cakes" so far cause they are fraternal twins (this is all we know so far). I kind of "hope" they are boy/girl cause it would be REALLY fun! But no matter what, I know I will be a VERY excited auntie (more excited than Pinkie Pie)!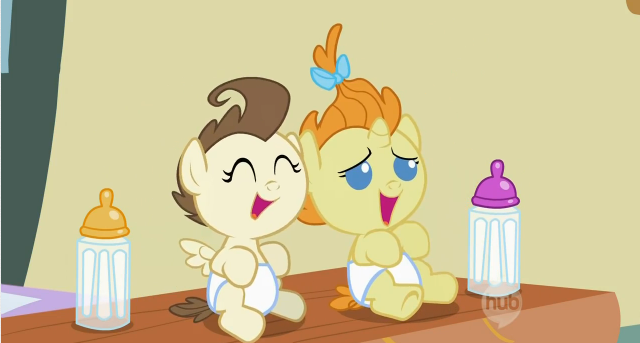 Also, it's the year of the horse...I feel like my nicknames are validated!
via
Any who, this end of the month seems to be speeding up...like a snowball gather material and speed!!!
But, that means soon we will be into April, and I am really hopeful that there will be showers! We need the rain here and darn it: I want those May flowers!
What are you looking forward to this week?