Favorite Animated Fathers (Fandom Friday)
Fandom Fridays are brought to you by the letter
N
for
(The) Nerdy Girlie
; by the letter
S
, for
Super Space Chick
; and by readers like
you
!
Today's prompt is to share our favorite fictional fathers. I decided to highlight my favorite fictional animated fathers (in no particular order).
Professor Utonium
(
The Powerpuff Girls
)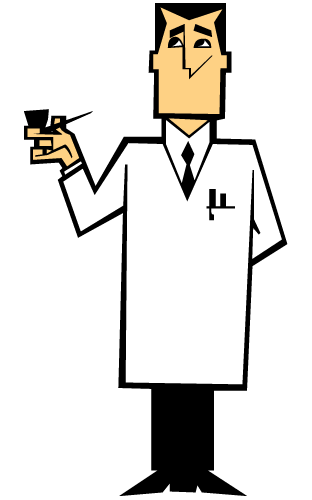 Where would we be without the Professor? We wouldn't have the Blossom, Bubbles and Buttercup (the best) saving the city of Townsville. While he became a father in an unconventional way, he's still a good dad! He takes care of his girls (who also take care of him, and their town). Also he's a scientist...and that's cool!
Goofy
(
A Goofy Movie
, &
Goof Troop
)
Sure, Goofy is as his name implies. But let's be honest, you
know
the guy has the best dad jokes! Also, remember how he drove his son ACROSS the country, and taught him the Perfect Catch...which happens to be the coolest dance move; even
Bruno Mars
Power Line wanted to learn it! Moreover, his reason for the trek was out of concern for his son, and, wanting to be a part of his life. He didn't think Max was destined to be a delinquent or failure, but instead, invested time to his son.
Isshin Kurosaki (Bleach)
Ichigo's dad is one of my favorite's because he truly cares for his kids. He may treat Ichigo oddly for the show's (and manga's) comedic aspect, but you can tell there's nothing but love there. Also, his interactions with his daughters (Ichigo's little sister) are ADORABLE!!! Plus, he's a bad-a!
Emmett Benton
(
Jem & the Holograms
)
Emmett may be dead in the Jem universe, but, you can tell the he was a good dude! He took care of his family not just financially, but he instilled kindness into all four of his daughters hearts. I also like the Benton's because they show family isn't just mitigated by blood relations. Aja and Shana are Jerrica's and Kimber's adopted sisters. Adoption is such a beautiful action of love to me, that the movie change is (just one of the many) something sour to me. But to me, Emmett Benton is still a cool dad, who made a kick-a** hologram system, and adopted girls into his family cause love knows no bounds!
Ranka (Ryoji) Fujioka
(
Ouran High School Host Club
)
(I used pronouns and titles based on
this
wiki-entry about Ranka, if I'm using the wrong one,
PLEASE let me know so I can change it. I was unsure)
Haruhi's father is a drag queen (?), who works very hard to take care of his daughter. He also has a
very
protective father streak in terms of his daughter leaving him for someone she will love. Also, Ranka has a very cute, goofy side when he follows his daughter to the store to make sure she is ok. I love how much he believes in Haruhi, and that she could be ANYTHING, much like her mother. Also, he and Haruhi have some really cute aloof qualities in their personalities--even thought they're very different than each other, but I adore them!
Also, this move:
Honorable Mentions:
Bob Belcher (
Bob's Burgers
)
Maes Hughes (
FullMetal Alchemist
)
King Endymion (
Sailor Moon
)
Mufasa (
The Lion King
)
Who are your favorite animated dads?