Holy 'Ship!
This Fandom Friday post is brought to by the letter N, for (The) Nerdy Girlie, and the letter S for Super Space Chick. And by readers like you!
I am late on this post, but I couldn't NOT do it! Yes! These are **cough-some-of-cough** my Ships!!!
1).
Olive Snook and Ned (Pushing Daisies)
I really love Kristin Chenoweth, and--thanks to Pushing Daisies--Lee Pace, too! While on the show, Ned and Charlotte "Chuck" Charles are (perhaps) meant to be I always rooted for Olive Snook! She was so cute and I'm a sucker for unrequited love. I was really happy for the episode in the above picture for Olive, not just because of the kiss, but because Ned reveals that he once saw her the same we she sees him. In my version: Season 3 (which wasn't made) has them together. #SorryNotSorry
2).
Fry & Leela (Futurama)
This has been since episode one. I didn't waver once on this. I couldn't. I will NEVER budge! Fry and Leela forever. Do I
need
to explain this?
3).
Yoruichi Shihoin and Kisuke Urahara (Bleach)
The mutual respect they have for each other and their abilities, and how they fight together?! They're allies who trust each other completely! I LOVE them!!! #CoupleCosplayGoal
art by: Yazawa Ai
4).
Nana "Hachiko" Komatsu and Nobu Terashima (Nana)
These two seriously broke my frigging heart. I LOVE Ai Yazawa, and this Manga was bloody brilliant! But these two in the series?!?! They were so cute and perfect together...and then somehow, thy both kind of effed it up! I still ship them, and, desperately hope that the series gets back rolling (*sigh*) so I can see what happens to them!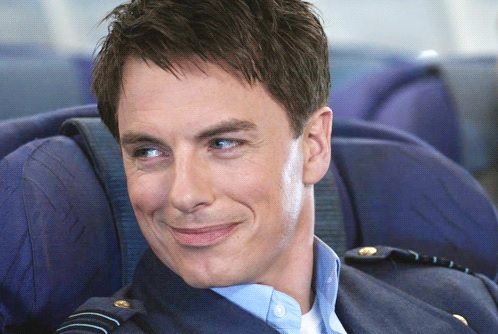 5).
Captain Jack Harkness and...Anyone (Doctor Who & Torchwood)
First I want to say, I wish he'd come back! Second, I LOVED Jack! He was an
equal-opportunity lover
, and in a way he sees the beauty in every being (even if in a lusty way)!
EDIT: Thanks to my friend
Victoria
for reminding me of OTP, of OTP's!!!
1).
Jake and Cassie (Animorphs)
This IRC was the first one I EVER saw with an African American Girl, and, a Caucasian American boy! I ship them so much! To this day, I ship Jake and Cassie! They were cute, and sweet together. They also were so mature--thanks in no small part to an alien invasion they fought together! I can't BELIEVE I forgot about them! They mean SO much to me, that I HAD to edit this and make sure they mad it in!
Honorable mentions:
-Joker x Harley
-Ron x Hermione
-Cosima x Delphine
...actually, I'll stop here...this could go on forever