Greetings from Your Friend December
Here is a "guest" post from December!
You may know December as the "The Last Month of the Year," "Holiday Month," or, "Christmas Time" (depending on if you celebrate it). December—like a ninja, or a jaguar—likes to sneak up behind you, and "KACHOW!" you turn around, and there it is: The End of the Year! (Just so you know, I'm not crazy—anymore ;-). I'm just trying to have some fun with this).
Anyway, without further ado, DECEMBER!
Hello, my name is December!
My depiction in Fringe
Good morning! Yes! My time of the year, is
already
FINALLY here! You know what that means! Carols, cards, choir performances, and craziness at the malls. Hmm…that's a lot of C's…like a mediocre report card.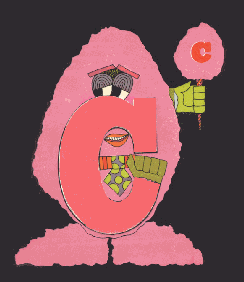 Letter People!
Oooh! Fun fact: Joie once got a C in P.E. once.
HEY!!! That's not relevant…and more of a "story required" instance. And it was only ONCE!
Some other time! This is your post…on my blog. I WILL take it away if you don't mind your P's and Qs!
Alright, alright, don't get your gym shorts in a twist!
Any who! My month is a time for many holidays. I happen to love them all. But Joie grew up celebrating CHRISTMAS!!! Also starting with C…feels like Sesame Street up in here!
This post is brought to you by the letter: "C"
Well, let me tell you what this month has in store for Mrs. Book-Pimp: a movie review of Frozen
(which I loved)
, a review of Joie's favorite Christmas flicks, and—hopefully—a best and worst of 2013!!!
**cough**Mixed tape**cough**
Oh, and perhaps, a "Mixed Tape" (via Grooveshark) will be shared with Joie's current favorite Christmas songs.
Speaking of Christmas songs: did you know, at Joie's office party they USED to have a Christmas carol guessing game? I emphasized USED to, as the game was voted out because Our Girl Fatale (Joie) kept sweeping the game? 2008-2011 Song Champion, and 2012 Holiday Trivia (including Kwanzaa and Hanukkah trivia). Seriously, don't let her fool you, this kid is not only short like and elf—
—but has latent Christmas Spirit coming out her ears…like hidden mutant ability of festiveness, or like Elsa's epic snow powers!!! Only, not as epic, or cool…get it?
Anyway, I hope you enjoy My Month! And have fun prepping those "New Year's Resolutions"
Alright, well, those are some plans for this blog. Hope your December is off to a great start!